My first Vampire male doll " Alucardo"
base doll is a rerooted Blain,,clothes taken from a Universal Studios Son of Dracula doll from hasbro.
Thr clothes fit him perfectly !!!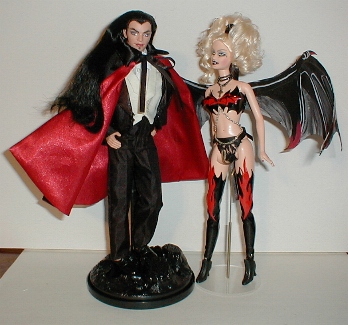 "Vixy the Vampire"
-base doll is a Ballet Star Barbie.
The outfit was made by me as where her removable bat wings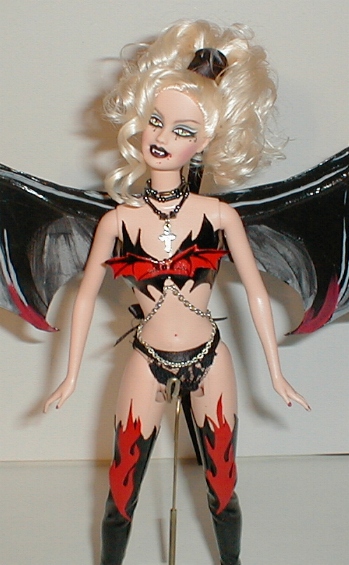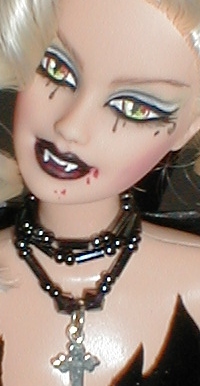 Alucardo's long black hair is very attractive.